Hussein Hasham Lawyer
Hussein Hasham, B.A, LL.B

Lawyer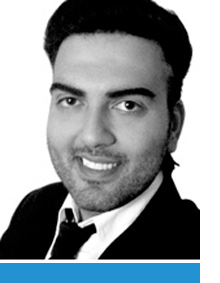 Hussein Hasham completed his Law Degree from the University of Leicester in the United
Kingdom. He articled with Korman & Company, a Real Estate and Corporate firm
based in Toronto, Ontario.
Hussein is an Associate Lawyer with Akrami & Associates assisting the firm on a
referral basis.Prior to becoming a Lawyer, Hussein attended the University of
Waterloo, where he obtained a Bachelor of Arts Degree in Legal Studies. Hussein
gained valuable legal experience at Legal Aid Ontario as an Assessment Officer.
Raised by his parents who migrated to Canada in the 1970s, he has always had a
passion for immigration law, and the practice of social justice, equality and
fairness.
Hussein enjoys music and is a travel enthusiast.
Tags: Akrami & Associates Immigration Law Firm, Akrami & Associates Team, Immigration Lawyer, Immigration Lawyers
Trackback from your site.