What Is Considered To Be A Common Law Relationship?
The two parties must have lived together for a minimum of a year with no long periods of separation. The parties can include opposite sexes or same sex relationships. Either party of the application can go away for work but the separation must be short and not permanent. While living together the main point that you must prove is that you are living in a "marriage like relationship". The proof for this may include:
Joint bank account statements
Insurance policies with both of your names on it
Any government authority indicating that a common law relationship is taking place
Mortgages
Leases
Unlike marriage, a common law relationship can end when one party decides that they no longer want to continue it. It is a common preconception that within a common law relationship if it does end both parties are entitled to half of everything. This is entirely false and does necessarily mean that it is required to happen.
Each province sees common law relationships in different ways, but in terms of the immigration you would look under the Federal definition.
You may not be considered common law if:
You did not meet all the requirements in the past
You failed to make payments that were ordered by the court or;
You are receiving money from the government that is for purposes other than disability
You may be denied Common Law Sponsorship if:
If you have ever been convicted of a sexual natured offences
You have committed a violent crime or;
You have committed or attempted to commit an offense against the person that you are applying with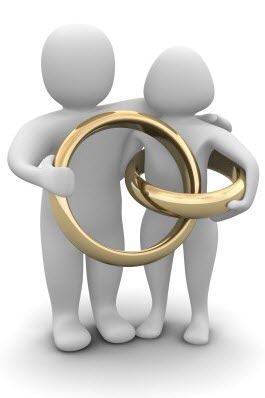 The first step of this process is to ensure that you are in fact eligible to become your common law partner's sponsor. In order to do this you will follow the same steps that you would if you were filing the spousal application.
You must be able to provide for them:
Adequate food and water
A shelter for them to live in
Proper clothing
Financial support- you must show that you are able to support them financially and not have them looking to the government for assistance. An officer can deny the application on the suspicion that they think you would not be able to live up to your promise to properly financially support your partner.
We have been able to help several applicants with this process in the past and we know there will be more in the future.
If you are still unsure about the qualifications and the applications itself we will gladly help you to complete the process so you can get the application started efficiently and properly.
Common Law Rights and responsibilities,
Understanding your rights as well as your responsibilities, both as the sponsor and applicant, can help you better adjust to life in Canada. For example, were you aware that if you sponsor your Spouse or partner in Canada, they may qualify for an open Work Permit?
Can my Spouse or Common Law Partner work in Canada?
This depends on a number of varying factors and the answer is simply not a yes or no. If you have sponsored your Spouse for Permanent Residence, they may be eligible to obtain an open Work Permit based on an initial assessment of the application you have submitted. This is known as approval in principle.
In most other cases, your Spouse or Common Law Partner must apply for Work Permit for a specific job and apply as a foreign worker. The prospective employer may have to get a labour market opinion from human resources and Skills Development Canada and a formal application will need to be made.
However, your Common Law Partner is in Canada on a valid Work Permit, may be able to apply for an open Work Permit as well, based on their status in Canada. If you are able to obtain an open Work Permit based on your Spouse or partner's status in Canada, it is typically valid for as long as their status is valid in Canada.
How can I speed up my Common Law Sponsorship Application?
Unfortunately, the only way to speed up a Sponsorship is by doing everything in your power to ensure that your application is complete and accurately demonstrates the necessary points you will need to approve. This will avoid delays in processing and therefore help you minimize processing times.
Processing times are completely at the discretion of citizenship and immigration Canada and there's no real way to speed up your application once is submitted.
If you have compiled a completed application and met all the requirements which have been properly demonstrated through the right documentation, your application should fall within the standard processing times. However, the processing of applications is at the complete discretion of Citizenship and Immigration Canada and the immigration officer making a decision on your matter.
What is the right of Permanent Residence fee?
The Right of Permanent Residence Fee is a fee that all new Permanent residents must pay upon receiving a successful decision on a Permanent Resident application. The fee is $490 and is payable upon receipt of your Permanent Residence and is required in order to finalize the processing of your matter.
Common Law Sponsorship applications are complex, and very difficult to be successful without thoughtful preparation. At Akrami & Associates Law firm, our representatives are experiences with Common Law Sponsorship applications and have had nervous successes. We can guide you through each step of the process, ensuring you compile a strong and convincing case to give you the best chances of success.
to schedule a consultation
Frequently Asked Questions
For Immigration purposes, what is a common-law partner?
It is important to determine whether you and your partner fit within the definition of a common-law partner before applying for a common-law sponsorship. A common law partner is defined as an individual who is not legally married to the sponsor; who is of either sex; who is over 18 years old; who have been cohabitating together for a minimum of one year. It is important to note that the cohabitation must be continuous for the year and there may be gaps of temporary leave for work, family or travel reasons; however, the leave must only be for a short period with the intention of always returning.
How long does a common-law sponsorship application take to process?
Before submitting a common-law sponsorship, it is essential to determine the processing times as this may affect which common-law sponsorship application you would like to apply to. For instance, if your common-law partner is currently living in Canada on authorized status, such as a visitor visa, they may apply for the inland common-law sponsorship. However, if they need to periodically travel outside of Canada, instead they should apply for the overseas common-law sponsorship as this will allow them to travel outside of Canada without affecting the application process. It is important to note that the processing times have effectively changed for both spousal and common-law sponsorship applications. Now, the common-law sponsorship application will be processed within 12 months which is 1 year.
Is it possible to apply for a common-law sponsorship even if I am still married?
The specific circumstance of still being married but also in a common-law relationship can occur quite often. If you fall under this specific circumstance, this will not be a barrier to your application for a common-law sponsorship. A common-law sponsorship requires both partners to be continuously cohabitating for a minimum of one year and must also be in a marriage-like committed relationship. However, if one of the partners is still married, they must provide Immigration with proof that a divorce is emanate. Thus, it is extremely important to provide proof of this and not just state that the partner is separated from their previous spouse. If they do not provide sufficient documentation, the application can be refused. This can result in some complications as the spouse can become uncooperative which can make the divorce difficult to attain. If this is the case, you must provide evidence to show that you have attempted to dissolve the marriage entirely.
How can I prove I have been cohabitating with my common-law partner for a year?
This is very important to determine prior to submitting your common-law sponsorship application. Immigration Canada specifically requires common-law partners to prove the genuineness of their relationship through providing evidence of their cohabitation and other supporting documents.
In all common-law sponsorship application cases, Immigration officers will assess documents such as shared ownership, lease or rental agreements of residential property; shared utility bills, such as gas, telephone, electricity; receipts of purchases for the household, such as furniture, appliances, etc.; and, government documents that show the same address, such as driver's licenses and insurance documents. Keep in mind, you do not have to provide all of the aforementioned documents if you do not have them; however, if you can provide these and more supporting documents, the chances of a successful application are much higher.
Can my common-law partner work in Canada?
It is possible for your common-law partner to work in Canada. This entirely depends on which work permit they would like to apply for. If you are applying for an inland common-law sponsorship for your common-law partner, you may apply for an open work permit for your common-law partner at the same time as applying for the common-law sponsorship. In this case, if the open-work permit is approved, your common-law partner can work for any Canadian employer anywhere in Canada. In contrast, if you are applying for an overseas common-law sponsorship for your common-law partner, they would have to apply for an employer-specific work permit. In these cases, the sponsored common-law partner would need to obtain a valid job offer from a Canadian employer prior to applying for a work permit. For these work permits, there are multiple steps and eligibility requirements, therefore, it is best to determine whether they have met all of the requirements prior to applying.